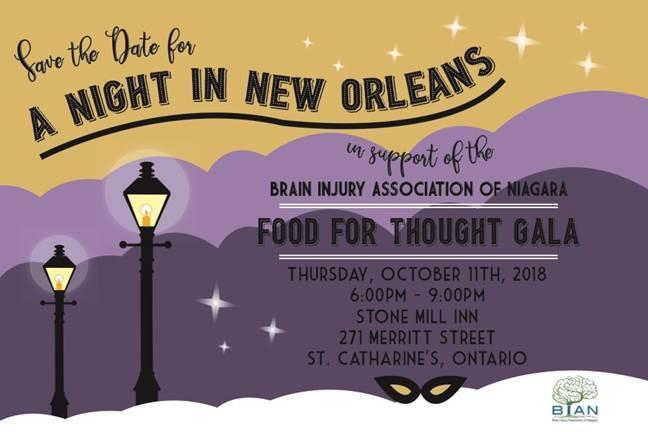 BIAN Food for Thought Gala "A Night in New Orleans"
We are joining the Brain Injury Association of Niagara at their Food for Thought Gala on Thursday, October 11, 2018 to help raise funds for their association.
The evening will consist of excellent food, great company and an even better cause!
For more information, click here.