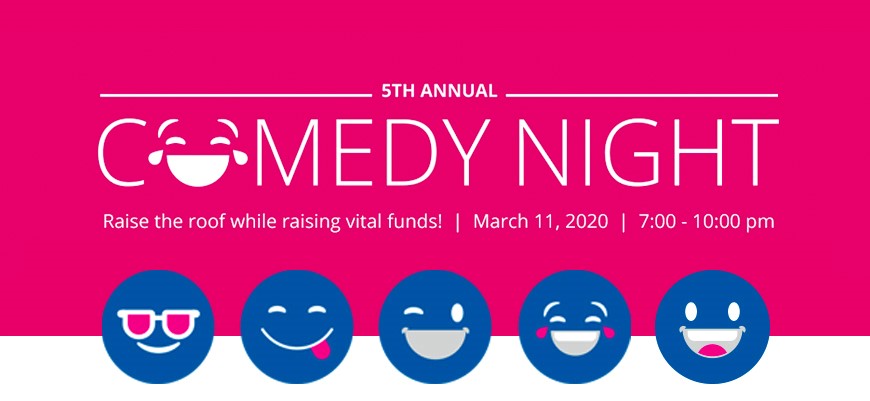 5th Annual SCIO Comedy Night
We are once again excited to be sponsoring Spinal Cord Injury Ontario's 5th Annual Comedy Night in support of people living with disabilities and the lives of over 36,000 people with spinal cord injuries in Ontario.
This incredible night features food, drinks, and laughter with some of the most talented comedians.
Event Details
5th Annual Comedy Night
Wednesday, March 11, 2020
Daniels Spectrum
585 Dundas St E, Toronto, ON M5A 2B7
7:00 pm – Cocktail Reception
8:00 pm – Comedy Show
Entertainment
Headliner: Patrick Haye
Emcee: Roddy MacInnes
Special Guest Performers: Martha Chaves and Ophira
Please contact us if you are interested in attending!