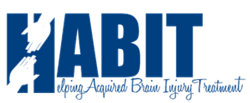 1st Annual Northern Ontario H.A.B.I.T Golf Classic
McLeish Orlando is proud to be the Major Sponsor of Helping Acquired Brain Injury Treatment (H.A.B.I.T)'s 1st Annual Northern Ontario Golf Classic.
This inaugural event will be held at the Sault Ste. Marie Golf Club on Wednesday June 26, 2019.The HABIT (Helping Acquired Brain Injury Treatment) is in its 17th year in Southwestern Ontario and has raised over $450,000. As a result, they have been able to assist children and families with accessing rehabilitation support required as a result of an acquired brain injury, as well as to promote public awareness around the causes and impact/prevention of brain injuries.
All funds raised through the golf tournament will remain in Northern Ontario and will be used to assist children and their families, that don't fall under any insurance funding, to access rehabilitation support through a variety of disciplines.
Time: Shotgun start at 9am
Cost: $125.00 per person or $475 per foursome
For more information, please visit HABIT's website.