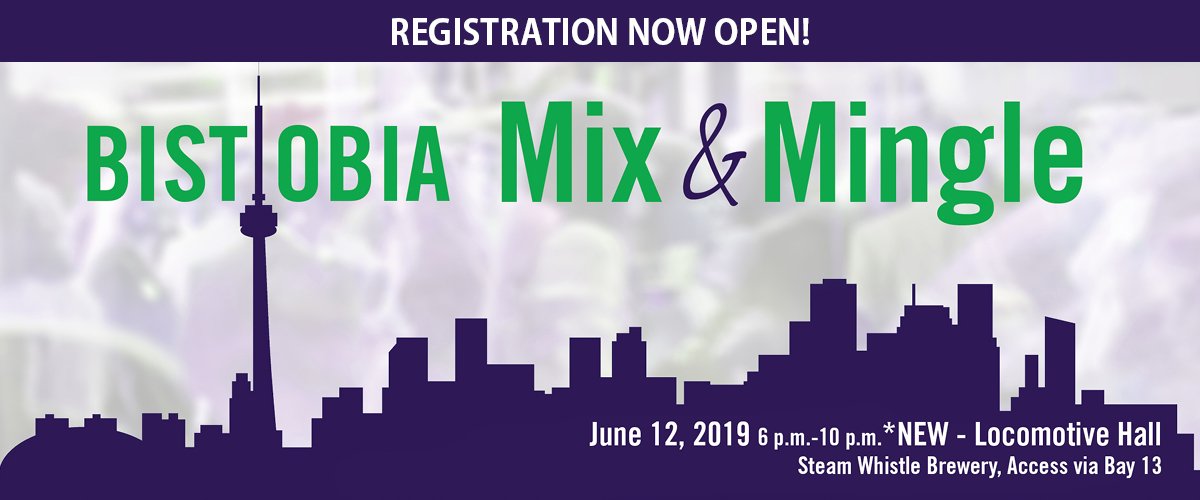 15th Annual BIST/OBIA Mix and Mingle
As a member firm PIA Law, McLeish Orlando is proud to sponsor the 15th Anniversary of the BIST/OBIA Mix and Mingle. The 2019 Mix and Mingle is hosted by the Ontario Brain Injury Association and the Brain Injury Society of Toronto.
This "must attend" event has been very successful in helping to raise awareness of brain injury, as well as raising funds to support the ongoing programs and services BIST and OBIA have to offer.
Both ticket sales and sponsorship opportunities are available now. Click here for more information and to register.
Please note, the location is now at the "Locomotive Hall" Bay 13 of Steam Whistle Brewery.
We hope to see you there!